COMBA TELECOM SUCCESSFULLY PRESENTED INNOVATIVE SOLUTIONS AT MOBILE WORLD CONGRESS 2018, ENABLING THE DEVELOPMENT OF 5G SMART CITIES
The world biggest mobile industry event - Mobile World Congress 2018 (MWC18) was successfully held on 26 February to 1 March in Barcelona, Spain. The event attracted more than 107,000 attendees from over 205 countries across the globe and more than 2,400 companies representing every part of the ecosystem.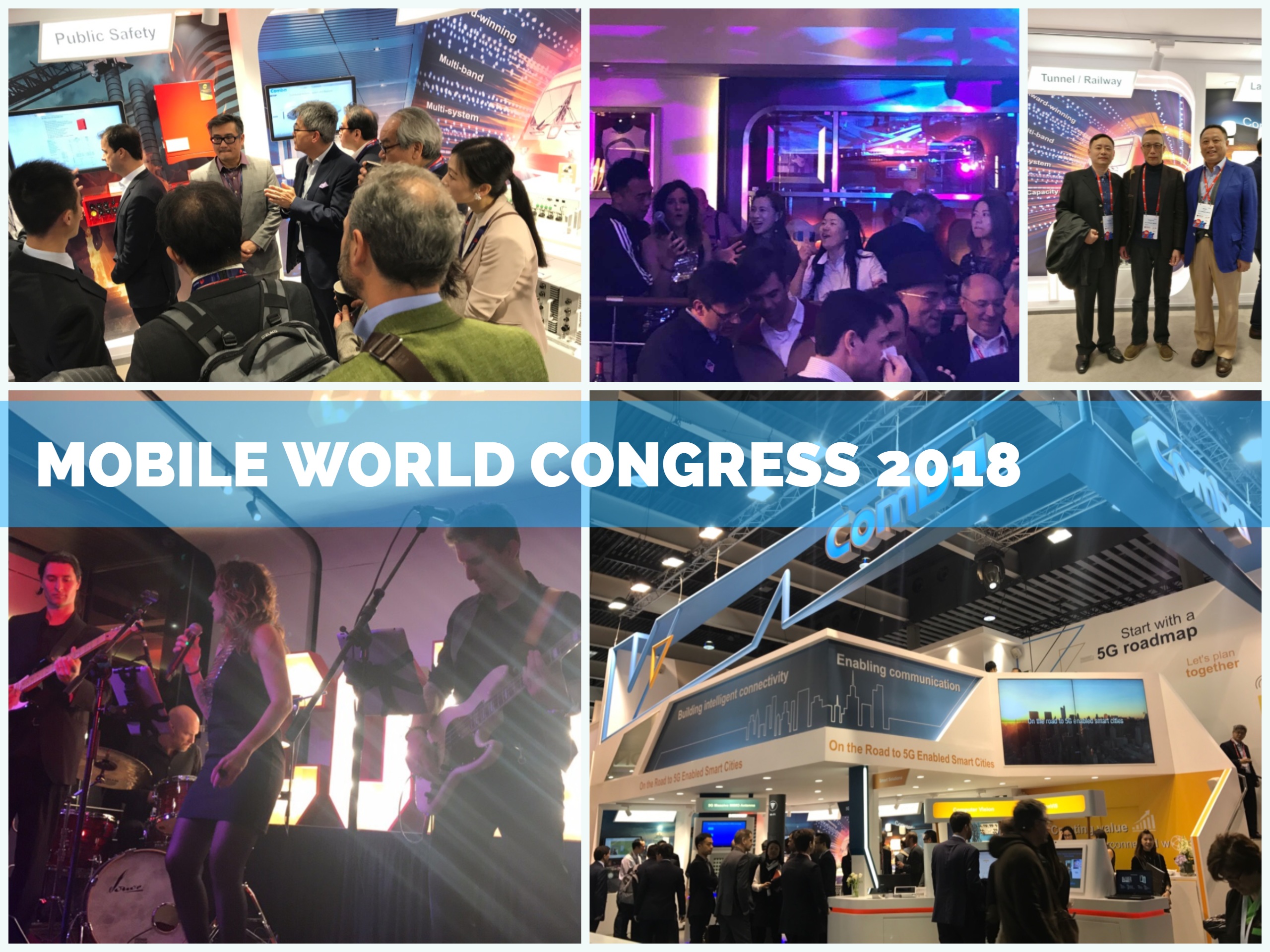 This year is the 14th year of Comba Telecom's presence at the Mobile World Congress. With the theme of "On the Road to 5G Enabled Smart Cities", Comba's booth comprises display area demonstrating solutions for 5G Technology, Public Safety, Smart City and Multi-operators deployment.
Highlights at our booth were the launch of Comba's Massive MIMO / Beamforming technology for 5G antenna and pre-5G DAS.  Another key highlight of the Comba's booth was Public Safety Solution and other passive components such as splitters, couples and combiners, it enables construction of reliable and secure in-building communications systems which help first responders and other public safety professionals to save lives in emergencies and disaster situations. Furthermore, Comba also brought the latest smart and artificial intelligence ("AI") solutions namely ScanVis Computer Vision AI Solutions for Enterprises, Smart Pole, UWB Location Tracking and Scalable HetNet Base Station Solution with onsite demonstrations to show, forging their customers' connections to the road to 5G.
During the four-day event, Comba Telecom has attracted visitors from 80 countries globally and engaged with over 1,500 international operator, system integrator and business partner contacts.
Additionally, over 100 partners and guests joined the Comba Telecom Customer Appreciation Party in honor of their long-term business relationship and for a nice gathering to enjoy. The party took place at Hard Rock Cafe with live band music and lucky draw to heighten the joyful mood. It was a great chill-out for everyone after the show in day time. Business was put aside for the evening and we connected with customers on a personal level to further strengthen our relationships.